Advanced Gene Therapeutics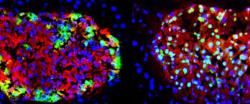 Submit Abstract
Register Now
Gene therapy is the therapeutic delivery of nucleic acid polymers into a patient's cells as a drug to treat disease. The polymers are either expressed as proteins, interfere with protein expression, or possibly correct genetic mutations. Gene therapy utilizes the delivery of DNA into cells, which can be accomplished by several methods. The two major classes of methods are those that use recombinant viruses (sometimes called biological nanoparticles or viral vectors) and those that use naked DNA or DNA complexes (non-viral methods).
The most common form uses DNA that encodes a functional, therapeutic gene to replace a mutated gene. The polymer molecule is packaged within a "vector", which carries the molecule inside cells. Gene therapy was conceptualized in 1972, by authors who urged caution before commencing human gene therapy studies. The first gene therapy experiment approved by the US Food and Drug Administration (FDA) occurred in 1990, when Ashanti DeSilva was treated for ADA-SCID. By January 2014, some 2,000 clinical trials had been conducted or approved.
Tumor suppressor gene is a gene that protects a cell from one step on the path to cancer. When this gene mutates to cause a loss or reduction in its function, the cell can progress to cancer, usually in combination with other genetic changes. Systems medicine is an interdisciplinary field of study that looks at the systems of the human body as part of an integrated whole, incorporating biochemical, physiological, and environment interactions. Systems medicine draws on systems science and systems biology, and considers complex interactions within the human body in light of a patient's genomics, behavior and environment.
Gene Therapy
Gene Editing Technology
Advanced Gene Therapeutics
Manufacturing of Gene Therapeutics: Methods, Processing and Regulation
Tumor suppressor gene Therapy
Related Conference of
Advanced Gene Therapeutics
Advanced Gene Therapeutics
Conference Speakers
Recommended
Sessions
Related
Journals
Are you
interested

in